Welcome to the Year of Ceremony
We're excited to invite you to be part of our online monthly shamanic group that brings together the leading shamanic teachers and practitioners on the planet.
We live in a time when we are called to truly connect—to each other, to nature, and to our own deeper purpose. As we face unprecedented challenges in our modern age, each of us will have the chance to become a source of light and healing in our world.
More people are turning to shamanism every day. Why?
Because it provides a practical way for us to make a direct connection with the divine, so we may draw strength and resources from the spirit world to make changes in our reality.
"We are drawn to the ancient arts of shamanism for their enduring power to help us live a life of harmony, good health, and balance in our lives and with our planet."

—Sandra Ingerman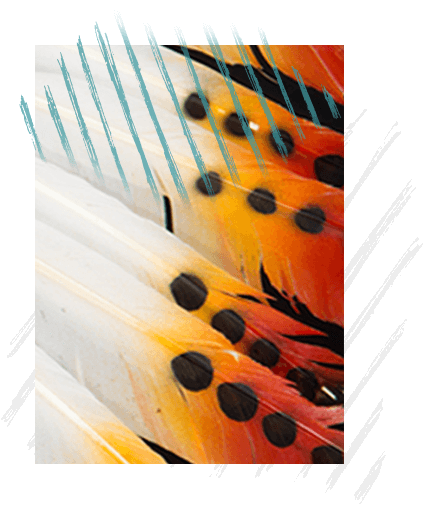 With Year of Ceremony , a council of today's most prominent shamanic teachers will be your guides each month to offer you an unprecedented new way to explore and enrich your practice. You will build deeper relationships to the spirit world and the forces of nature, as you unite with a global shamanic community.
Shamanic practitioners from different traditions and locations will come together online to share ceremonies and sacred teachings. Each lunar month, you'll be able to join us on a live broadcast of a ceremony presented by a different shamanic teacher—infusing your entire year with shared intention and sacred energy.
Over the course of this year, you'll have the opportunity to learn powerful new techniques and deepen your own practice.
You'll experience a variety of sacred teachings, such as:
Sandra Ingerman explores the power and healing energy available in light and darkness

Perci Ami offers wisdom from the Hopi tradition on discovering your own strongest spiritual energy

luisah teish shares stories and rituals from the African Diaspora traditions about birth, death, and life transitions

flordemayo one of the founders of the International Council of Thirteen Indigenous Grandmothers, leads a healing ceremony

don oscar miro-quesada helps us connect with the spirit of traditional tools of shamanic ceremony

evelyn rysdyk reveals how we can undo our conditioning and live an Earth-centered shamanic life
What's more, you'll have access to "Shamanic Skills Intensives," delivered FREE throughout the year every quarter–deep–dive workshops into advanced shamanic techniques, including:
Robert Moss trains you in Active Dreaming–an original synthesis of dreamwork and shamanic practice

Stephen Buhner guides you in an exploration of the power of plant spirit medicine
Your Shamanic Teachers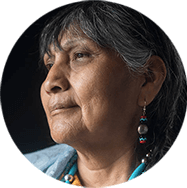 Perci Ami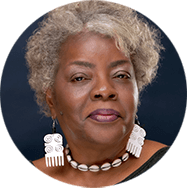 luisah teish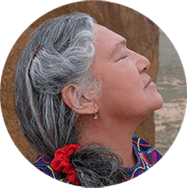 flordemayo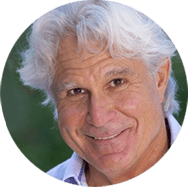 don oscar miro-quesada
evelyn rysdyk
Robert Moss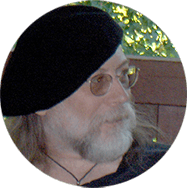 Stephen Buhner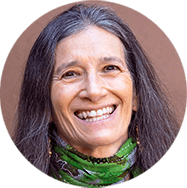 Sandra Ingerman
More Ceremonies to Come from Top Shamanic Teachers, Including
José and Lena Stevens, Fredy 'Puma' Quispe Sangona, Caitlín Matthews, Mandaza, Llyn 'Cedar' Roberts, Christina Pratt, Alberto Villoldo, Itzhak Beery and don Americo Yabar.
The Power of Shamanism in Your Life
Shamanism is the oldest and most enduring human spiritual tradition. What makes it so powerful and relevant in our times?
HEALING

Shamanism provides a holistic view of healing that embraces the body, the psyche, the soul, and the spiritual dimension of well-being through practices such as soul retrieval, power augmentation, and body clearing.

GUIDANCE

We discover how to reliably and safely move between worlds, developing sophisticated relationships with helping spiritual forces for practical insight and personal growth.

PROTECTION

We learn practical tools for staying grounded and protected in the face of stress, overwhelming emotions, and despair from personal and world events.

CONNECTION

We restore our fundamental interconnectedness to community, the natural world, and the eternal rhythms of the cosmos to have the direct experience of oneness in our lives.

PURPOSE

Shamanism is a path for becoming a healing light in the world—discovering what you are here to do and be on the planet during your lifetime.

DIRECT REVELATION

You become your own spiritual authority. The "right" way to practice shamanism is the way that resonates with your true nature and integrates the guidance from your spirit helpers.
Take Part in a
Thriving Shamanic Community
While practicing alone can be valuable, shamanic practice truly shows its power when we come together with shared intention.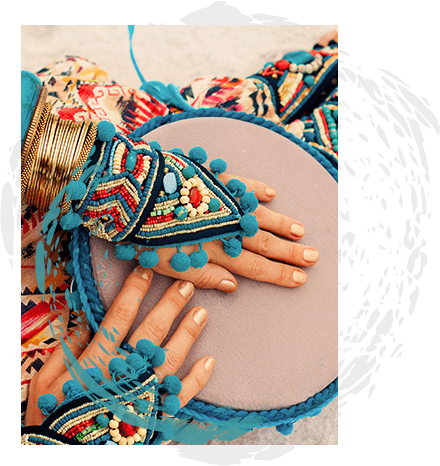 As shamans throughout the ages have taught, our collective energy can create results we could never realize alone. A great asset for modern shamanism is that advances in technology allow more people to work together now than at other any time in history.
By joining Year of Ceremony, you'll become an essential part of an interconnected shamanic community—united in purpose to create positive change in our world.
Through our online community, you'll have a place to share your experiences with fellow travelers, give and receive insights about each ceremony, and support one another in your exploration of shamanism.
Most of all, you'll be performing each ceremony in conjunction with thousands of other practitioners—adding your voice, heart, and power to this ongoing project to foster healing and transformation.
"These ceremonies will deepen our remembering, our coming back into membership of a global family."

—don Oscar Miro-Quesada
Learn New Shamanic Skills

The shamanic teachers you'll meet during Year of Ceremony represent many world traditions to bring you the practices with the greatest effectiveness and universal power.
The diverse teachings and techniques you'll learn are meant to serve you for your whole life.
Each month, you'll experience a new facet of shamanic wisdom and a full ceremony to help you integrate it into your life. You'll discover new ways to call upon the strength of your ancestors, communicate with the spirit world, bring healing energy back from your journeys, and much more.
The evidence for your connection to spirit will manifest in your life as you reinforce your practice with each lunar cycle. New horizons will open for you and transformation will unfold in extraordinary, unexpected ways.
You'll also be sheltered in an environment of support and safety created by these expert teachers and a worldwide circle of kindred spirits.
Most of all, each month will give you the chance to nurture the single most essential skill in shamanism: the ability to "see through the heart."
Creating Your Own Shamanic Practice
Throughout the Year of Ceremony, you will be invited to participate and create your own ceremonies. It is only by participating that we can evoke the change and transformation within.
All of us have the potential to activate our own shamanic capabilities. Ceremony and practice allow us to awaken this potential.
As you deepen your own shamanic practice, you may start to perceive the forces and dimensions of the universe that are invisible to the normal five senses. You learn to see not with the eyes or the mind, but with the heart itself.
"Ceremony is the perfect classroom for working with the field of the heart."

—José Luis Stevens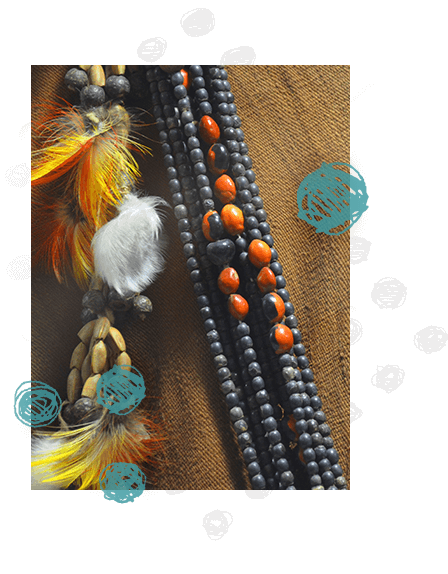 It requires enormous courage to face the challenges of our time with an open, unclouded heart.
Yet if we can do good work and act from the place of the heart, we inspire courage in others—and their courage transmits to those they touch, traveling out like a wave of light to wash away darkness and despair.
Shamanic practice helps you become a much-needed source of light in the world. It helps you refine your natural gifts and uncover your purpose in life, so you can become the unique healing presence you were meant to be.
It gives you access to the support of the spirit world, your ancestral lineage, and the ever-expanding global community of shamanic practitioners.
Year of Ceremony will create a space for profound transformation within you and in the world around you. Each month's gathering will serve as a touchstone for your commitment to growth and change.
And it is only the beginning. Year of Ceremony will set the stage for new adventures and opportunities to unfold throughout the rest of your life.
The spirit world is ready to support you. The heartbeat of the Earth is ready for you to join in its eternal rhythm.
The only question is: are you ready to answer the call?

What You'll Receive with
Year of Ceremony

Each full moon, you will join a different shamanic teacher and an online community of fellow practitioners to experience: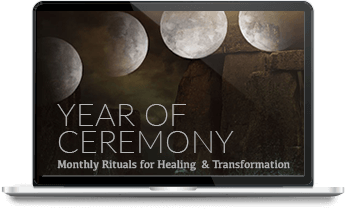 1. 1st Month FREE

NEW subscribers will enjoy one month of access to a live ceremony, presenter bonus gift, and post-ceremony private discussion group.

2. A Monthly Live Broadcast with
Today's Top Shamanic Practitioners:

Each teacher will present a different facet of shamanic tradition, presenting wisdom from indigenous peoples and modern distillations of universal spiritual truths.

3. Live Q&A:

The teacher will answer questions online after the ceremony as time permits.

4. NEW Shamanic Skills Intensives:

You'll receive four deep-dive video trainings to develop powerful skills in your shamanic practice.

5. Access to a Private Facebook Group:

You'll be invited to join a dedicated Facebook page for Year of Ceremony to maintain your connections to other participants and form a virtual shamanic circle.

6. Downloadable Recordings and
Transcripts

If you can't make a session, the full recording of each ceremony will be available the next day by 2:00 pm ET. Transcripts will also be available within a week of the live ceremony.

7. Presenter Bonus Materials:

Every cycle you'll receive bonus materials from the shamanic practitioner—including audio and video tracks, downloadable reading materials, music and drumming, and more.
A Ceremony on Each Full Moon
Here is an overview of the upcoming shamanic ceremonies:
Sandra Ingerman: How Shamans Embrace the Shadow and the Light

Sunday, April 29, 2018 7 pm ET / 4 pm PT
There is power in both the light and the darkness—and if we approach these powers with respect and love, we do not need to feel fear. In this ceremony, Sandra leads a ceremony to explore the healing power we can find in light and shadow, revealing how each energy has an essential role to play in helping us navigate our turbulent times.
In the first part of the ceremony, Sandra will take us back to the primordial sea that gave birth to all life, revealing the generative and creative richness of darkness. Then she will guide us to encounter our shamanic ancestors—those who are connected to us by spirit and intention—so they can share their light and teach us how to shine our own radiance into the world.
What you should bring:
A drum, rattle, or other instrument You can make a rattle putting seeds or stones in a bottle. A small altar made on a rug or cloth created with such items as a candle, meaningful objects from nature, incense, precious photos, prayers for yourself, the community, and the Earth. Also bring a glass of water.
Bonus Material
"When We Focus on the Simple Ways"
In this PDF of her interview with Nicholas Breeze Wood of Sacred Hoop magazine, Sandra explores the shadow and light aspects of integrating shamanism into the Western World.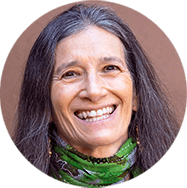 Sandra Ingerman
is a licensed therapist and shamanic practitioner who has been teaching shamanism for more than 30 years. She teaches workshops internationally on shamanic journeying, healing, and reversing environmental pollution using spiritual methods. Her books include Walking in Light and The Book of Ceremony (coming October, 2018).
Pershlie "Perci" Ami: Uncovering your Beliefs

Tuesday, May 29, 2018 7 pm ET / 4 pm PT
A Hopi elder, grandmother and gatherer of wisdom, Perci will be sharing some of the beliefs and practices of her tradition, and then guiding us in finding our own deepest belief and listening to our inherent human knowledge, just as our ancestors did. In this ceremony, she will help us work with the seasons, animals, and elements to learn which of the four directions is our origin and what our highest energy form is. Join her to learn how you can create your own ceremonies and beliefs—not bound to a specific tribe or ancestry, but courageously expressing your own experience and spiritual path.
Be sure to check back for more detail on Perci Ami's ceremony as we get closer to our broadcast.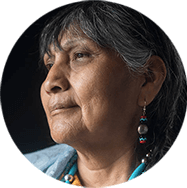 Pershlie "Perci" Ami
is a Hopi elder of the Hopi/Tewa Tribe. She is a grandmother dedicated to the healing arts and the protection ancient wisdom. In her mission to help communities and people cope with suffering and change, she has worked with Patina Wellness Center, Phoenix Indian Center, Native American Urban Ministry, the Partnership with Native Americans, and more.
Luisah Teish: The Cycles of Life

Wednesday, June 27, 2018 7 pm ET / 4 pm PT
Luisah Teish is one of the most well known Yoruba priestesses worldwide, who is celebrated internationally in Goddess circles as a writer and ritual-maker. In this ceremony, Luisah will share stories and rituals from the African Diaspora traditions about birth, death, and the transitions that make up our human lives.
Luisah is renowned for her original renditions of African, African-American and African Caribbean folktales, and celebrated for her ability to reach out cross-culturally and share wisdom that empowers us all. Her latest book, On Holy Ground: Commitment and Devotion to Sacred Land, is co-authored with Hawaiian Kahuna, Leilani Birely.
Be sure to check back for more detail on Luisah Teish's ceremony as we get closer to our broadcast.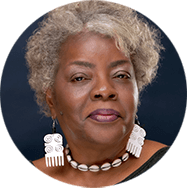 Luisah Teish
is an initiated elder (Iyanifa) in the Ifa/Orisha tradition of the West African Diaspora, and she holds a chieftaincy title (Yeye'woro) from the Fatunmise Compound in Ile Ife, Nigeria. Luisah is a writer, storyteller and creative projects consultant. She is the author of Jambalaya: The Natural Woman's Book of Personal Charms and Practical Rituals, and has written articles for Ms., Essence, Yoga Journal, and more..
Flordemayo: K'at: The Spirit of the Earth

Friday, July 27, 2018 7 pm ET / 4 pm PT
Flordemayo's teachings focus on personal vision and inspiration, embracing all paths indigenous and contemporary to offer earth-based wisdom in the support of all beings. As a world traveler she has offered ceremonies and has spoken on a wide range of topics from healing with the use of herbs to her more recent project, The Seed Temple, located in Estancia, New Mexico. Being born under the Mayan sign of the seed, Flordemayo sees her role as cosmic germinator through teaching, community, manifestation and development.
"We are standing in the movement and vibration of sacred prophecy," says Flordemayo. "The prophecy tells us that consciousness is preparing the spirit of the feminine, the spirit of the grandmothers." Join this revered elder in this month's ceremony to share in her vision for a future of sacred connection and beauty.
Be sure to check back for more detail on Flordemayo's ceremony as we get closer to our broadcast.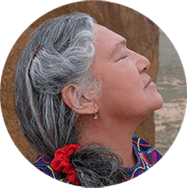 Flordemayo
is a Curandera Espiritu, or a healer of divine spirit. Since 2004, she has been one of the founding members of the International Council of Thirteen Indigenous Grandmothers, a prestigious group of traditional female elders drawn from around the world, who represent a global alliance of prayer, education, and healing for our Mother Earth, all of her inhabitants, all the children, and for the next seven generations to come.
don Oscar Miro-Quesada: Stone, Feather, Prayer and Soul: The Magic and Medicine of Peruvian Shamanic Healing

Sunday, August 26, 2018 7 pm ET / 4 pm PT
In this month's broadcast, don Oscar will be offering teachings on the core energies of ceremonial practice. Join him for a deeper exploration of the ancient power of drums, crystals, rattles and other tools of shamanic practice. Each object we use in ceremony is just the visible aspect of an invisible power. These tools all carry a deeper meaning and medicine—an energy that resonates back through history and influences us as we use them in our own practice.
don Oscar is a popular faculty member at The Shift Network and educational centers in the USA and abroad, dedicating his life to the revitalization of aboriginal wisdom traditions as a means of restoring sacred trust between humankind and the natural world. A seasoned navigator of non-ordinary states of consciousness, don Oscar is well prepared to help people from all walks of life access realms of Being through which multidimensional powers and forces are available for healing self, others and our planetary ecosystem as a whole.
Be sure to check back for more detail on don Oscar Miro-Quesada's ceremony as we get closer to our broadcast.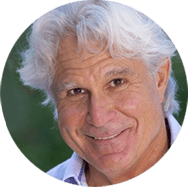 don Oscar Miro-Quesada
is a kamasqa curandero and altomisayoq adept from Peru and originator of the Pachakuti Mesa Tradition of cross-cultural shamanism. He is an OAS Fellow in Ethnopsychology, founder of The Heart of the Healer Alliance, and coauthor of Lessons in Courage. He also created the audio learning program Healing Light. He dedicates his life to the global revitalization of shamanic awareness as a means of restoring sacred trust between humankind and the natural world.
Evelyn Rysdyk: Embraced by and Embracing Spirit: Living a Shamanic Life

Monday, September 24, 2018 7 pm ET / 4 pm PT
Our modern culture teaches us to understand life by breaking it down into separate, ever-smaller compartments. As a result, our collective has lost the broader perspective of humanity, nature, and the cosmic unity that suffuses our existence. In this ceremony, Evelyn will share ways to reawaken your birthright as an Earth-based, conscious human suffused with a greater sense of connection and purpose.
Throughout human history, shamans have been called upon to work with the spirits, to heal wounds and support a restoration of cooperation for the good of all beings. Today, we have each embodied to take part in a great metamorphosis of what it means to be a human being. Join Evelyn to explore how you can remedy the misperceptions that limit your personal power and energize a new vision of life that is heart-connected, whole and more joyful.
What you should bring:
Before the broadcast begins, take some time to create a sacred space and prepare yourself by focusing on the spirit helpers who love you. This will assist you to be more open and able to assimilate information more easily.
Bonus Material
"Being Rewoven by the Radiant Fabric of All That Is"
This guided meditation on audio will lead you through a guided journey of renewal into the Void—the radiant field of vibration from which physical matter is created.
Evelyn Rysdyk
is a nationally recognized shamanic teacher/healer, speaker, and author of Spirit Walking, A Spirit Walker's Guide to Shamanic Tools, and Modern Shamanic Living. She is also a contributor to Spirited Medicine: Shamanism in Contemporary Healthcare. Evelyn uses her loving humor and passion for shamanism to open people's hearts and inspire them to live more joyful, fulfilling, and purposeful lives.
More Ceremonies to Come from Top Shamanic Teachers, Including
José and Lena Stevens, Fredy 'Puma' Quispe Sangona, Caitlín Matthews, Mandaza, Llyn 'Cedar' Roberts, Christina Pratt, Alberto Villoldo, Itzhak Beery and don Americo Yabar.
Shamanic Skills Intensive Sessions

Go deeper into shamanic practice and build your skills with quarterly practices by leading shamanic teachers; broadcast dates and times coming soon. Skill intensives are free for all active participants.
Active Dreaming
Wednesday, July 11
In this workshop, Robert delves into the process of Active Dreaming, covering the three core areas of the practice
First, Active Dreaming is a way of talking and walking our dreams, of bringing energy and guidance from the dreamworld into everyday life. We learn how to create a safe space where we can share our dreams with others, receive helpful feedback, and encourage each other to move towards creative and healing action.
Second, Active Dreaming is a method of shamanic lucid dreaming. It starts with simple everyday practice and extends to profound group experiences of time travel, soul recovery, and the exploration of multidimensional reality. We don't need to go to sleep in order to dream—the easiest way is to start out lucid and stay that way.
Third, Active Dreaming is a way of conscious living. We learn to reclaim our gifts of spontaneity, play and imagination. We discover how to reclaim the power of naming, define our life project, and share our story with others. Ultimately, it is about realizing that our own energy has a magnetizing effect on the world around us, drawing or repelling encounters and circumstances.
Robert Moss is the creator of Active Dreaming, an original synthesis of modern dreamwork and shamanism. He leads popular seminars all over the world, including a 3-year training for teachers of Active Dreaming. A former lecturer in ancient history at the Australian National University, his dozen books on dreaming, shamanism and imagination include Conscious Dreaming, The Secret History of Dreaming, Dreaming the Soul Back Home, and his latest book, Sidewalk Oracles.
Becoming Vegetalista: Veriditas and the Journey to the Self
Wednesday, October 10
In his work, Stephen Buhner weaves together insights from mystics such as William Blake, Walt Whitman, and Johann Goethe, research from neuroscience and the HeartMath Institute, and personal experience steeped in a deep study of the natural world. Stephen teaches us how to access the wisdom of the natural world and explore the plant consciousness and interact empathically with the biosphere through the perceptual gates of our own body, weaving a deeper relationship with nature as an ally and healing force.
Be sure to check back for more detail on Stephen Buhner's workshop as we get closer to our broadcast.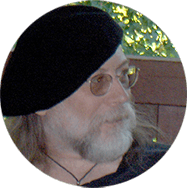 Stephen Buhner is an independent scholar and herbalist whose books include Secret Teachings of Plants, Sacred Plant Medicine, and Plant Intelligence and the Imaginal Realm.
You'll Also Receive These Special Bonuses
Bonus #1
Sandra Ingerman's Shamanic Journeying

A Beginner-Friendly Guide to the Essentials of Shamanic Practice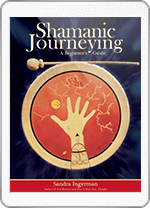 You'll receive a complete digital copy of Sandra Ingerman's guide to the foundational wisdom and techniques of shamanic practice. In this highly accessible book, she illuminates:
The original role of the shaman in indigenous cultures

How to meet and work with your power animals and spirit helpers

Navigating the Lower, Upper, and Middle Worlds—the three divisions of unseen reality

The keys to successful journeying in our modern culture
Bonus #2
Two Music Tracks from Sandra Ingerman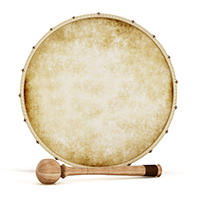 Sandra Ingerman brings you two instrumental percussion tracks created with the intention of carrying you into the sacred space of the shamanic journey:
Berimbau Journey

from the album Soul Journeys, this track features the drum, rattle, and gong

Spirit Boat Nagado and Odaiko Drums

from the album Shamanic Visioning Music, Sandra joins the Taiko drum players of Taiko Sol for a unique and powerful journey experience
Bonus #3
The Power of Ceremony

With Sandra Ingerman, José Luis Stevens, and don Oscar Miro Quesada: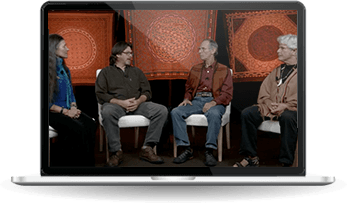 This 90-minute video was created to launch of Year of Ceremony, and features three unique ceremonies with Sandra, José, and Oscar.
Plus
Bonus Materials for Every Ceremony

Each presenters will be offering additional materials to complement their ceremony, such as guided practices on audio, PDFs with more information about the teachings, and more.

An Engaged Shamanic Community

The Year of Ceremony Facebook community is a private, welcoming place to share your questions and experiences. Our program host, Mitchell Clute, regularly posts and shares further insights from shamanic teachers.
JOIN TODAY!
We invite you to join Year of Ceremony today.
Regular Price $55 per month
Only $27 per month

We unconditionally guarantee your satisfaction with all Sounds True products for one year when purchased via our website. However, if you are not 100% satisfied with Year of Ceremony for any reason, simply return it with receipt for a full refund.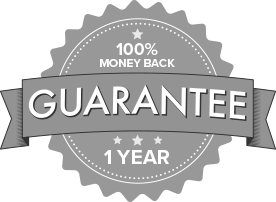 Frequently Asked Questions
How do I access Year of Ceremony after I have purchased?
To access your program, you will need to:
Log in to your Sounds True account
Click on "my library" (located in the navigation bar at the top right of the page)
Click on "Online Courses" (located on the left side of the page)
Find Year of Ceremony 2018
Click on "go to course"
How do I access the free PDF gift?
You can access the gift here.
How am I charged for these sessions?
There is a monthly charge. You will be charged when you purchase Year of Ceremony, and then every month approximately two days before each live event.
Testimonials from Our Year of Ceremony Members
What a blessing to be exposed to the ways of shamans around the globe. I find comfort in knowing I can connect with Facebook site for focusing my practice in the moment throughout the day or night. Best of all is having access to the teachers by vision, audio, and transcript. This has seemed to encourage the compassion spirits to nudge me toward keeping the learning alive by mining the awesome teachings when I least expect to. Love to all."

—Karen R.
Wow. What a blessing it is to be able to be in ceremony with such gifted and renowned shamans. To be embraced by such a tremendously warm loving community. Incredible experience! So grateful!"

—Lin S.
YoC has deepened and expanded my spiritual practice. I have learned different ceremonies that I will adapt and share with others. All of the ceremonies were different and enjoyable. The ceremonies are great live or replayed the next day."

—John M.
The ceremonies had an uncanny knack of being perfect each month for my journey. Each ceremony spoke and guided me through exactly the process I needed for purification to clarity. Fears cleared, knowing and courage strengthened. If you are called to understand or BE your soul purpose, this Year of Ceremony and the beautiful community will reawaken your connections is for you. Aho."

—Karen L.
The profound work and teachings of amazing shamans from around the world, at your fingertips and in the convenience of your own home. The wisdom shared, the gift of ceremony, and the depth of healing that's never been shared like this before. I look forward to another season, with the opportunity to deepen in the call of the medicine woman that is shaping herself as my life. Thank you so much. Aho."

—Gloriji A.
JOIN TODAY!
We invite you to join Year of Ceremony today.
Regular Price $55 per month
Only $27 per month

We unconditionally guarantee your satisfaction with all Sounds True products for one year when purchased via our website. However, if you are not 100% satisfied with Year of Ceremony for any reason, simply return it with receipt for a full refund.